IONET SALES Ltd / Full Dip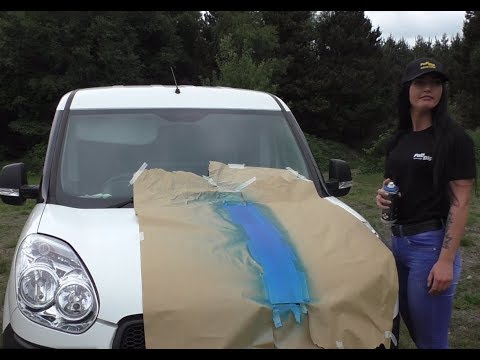 Full Dip Plasti Dip a stripe to your Car or Bike
59 days
606 views
South City, Dublin
See how to add stripes to your car or any metal or plastic surface. its quick and easy to do and as long as you remove the masking tape while fulldip is still wet , you will get clean sharp lines when dry. apply 4 coats or more and your done. its a removable paint in aerosol cans and tins which is a liquid vinyl rubber based wrap that comes in an amazing selection of colours. Protect your original paint. No sanding, after cleaning project just spray over original paint with several coats and enjoy new colour. If you want after many months or years just peel off to show original paint. Order online at: https://www.fulldip.ie/ (for Full Dip ) or https://www.iplastidip.ie/ ( for Plasti Dip & Full Dip ) Plasti Dip (USA) and Full Dip (Europe). Both products are excellent and I cant see any difference in quality after spraying with both products hundreds of times. I do think Full Dip is a little smoother than Plasti Dip and is much easier to spray at cooler temperatures than Plasti Dip. When it comes to colour choice and price, we have a bigger selection of colours with full dip always in stock and the price difference is big on aerosols, so I would choose Full Dip almost every time. We are the largest supplier of Full Dip & Plasti Dip in Ireland with next day delivery to all 32 counties. Delivery is only €8.00 for any quantity anywhere in Ireland. Collection also available at our warehouse in Unit 34 Canal walk Park West , Dublin 12. Full Dip can be used to customise your car in lots of ways. Start small with 2 cans for €18 and add a stripe and colour code your mirrors. When you see how easy to use you will want to do more. 4 cans € 36 will do 17" wheels on your car.
IONET SALES Ltd / Full Dip
View Our Shop
email Verified
phone Verified
identity Not Verified
Avg. Response Rate
100%
Location
Dublin
Donedealing since
2014
Active Ads
3
Lifetime Ads
41
Help build a safer community
Our commitment towards building trust
Learn More
Legal
DoneDeal.ie is not responsible for the advertised goods. It is illegal to use the contact information for commercial purposes.
IONET SALES Ltd / Full Dip
Verified:
email
phone
identity
Tips and Guides
Be informed, read our advice if you get unwanted calls