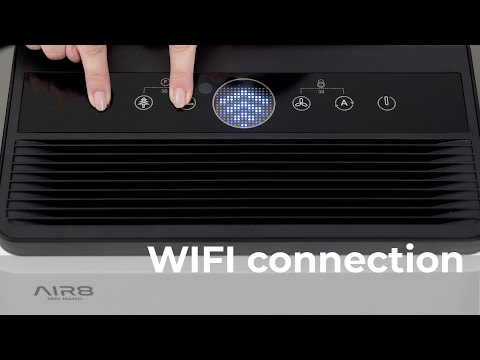 Air Sanitizer with HEPA 13 Medical Grade Air
42 days
68 views
Waterford City, Waterford
After 15 minutes of Air8 HEPA 13 filter / UVC light exposure to any surface, germs such as disappear without a trace. Are you worried about the germs floating in the air? Render them harmless with the Air8 UVC Air Purifier. It's fast, practical, easy to operate, economical, and safe. Our UVC light kills disease-causing germs without using any harmful chemicals. Recent research confirms that UVC light is proven effective against SARS-COV-2, the microorganism that causes the pandemic. The Air8 UVC kills viruses and bacteria instantly. Every day, the air we're breathing affects our health and wellbeing. Indoor air is proven to be at least ten times more polluted than the air outdoors. When it comes to preventing diseases such as asthma, or pneumonia, disinfecting and all kind of viruses your surfaces isn't enough. You need to disinfect the air you're breathing in as much as you disinfect your things. Bacteria and viruses left behind after cleaning will multiply and spread within minutes. Disease-causing germs are often recirculated with toxic gases, dust, mold spores, and allergens. The Air8 UVC-LED Sanitizing Air Purifier works by sucking in, filtering, and cleaning the indoor air through its carbon screen, advanced HEPA13 filter, and powerful UVC light. The filters capture and deactivate contaminants such as the Klebsiella Pneumonia microorganism, airborne bacteria, dust, odor, and other pollutants. Air8 UVC-LED Sanitizing Air Purifier traps and kills germs on contact. 99% germ-killing power within minutes Broad capacity – covers a medium-sized room of up to 40 sq. meters. Removes microorganisms that are resistant to chemical disinfection Treats your rooms, cars, and other surfaces Does not leave a residue after use Zero ozone emission; healthy air 24/7 Zero chemicals; safe for babies, pregnant women and elderly Hospitals and clinics use the same technology for years to disinfect operating rooms and other high-risk areas where infections spread.
View Our Shop
email Verified
phone Not Verified
identity Not Verified
Avg. Response Rate
-
Location
Waterford
Donedealing since
2021
Active Ads
1
Lifetime Ads
1
Help build a safer community
Our commitment towards building trust
Learn More
Legal
DoneDeal.ie is not responsible for the advertised goods. It is illegal to use the contact information for commercial purposes.
Verified:
email
phone
identity
Tips and Guides
Be informed, read our advice if you get unwanted calls