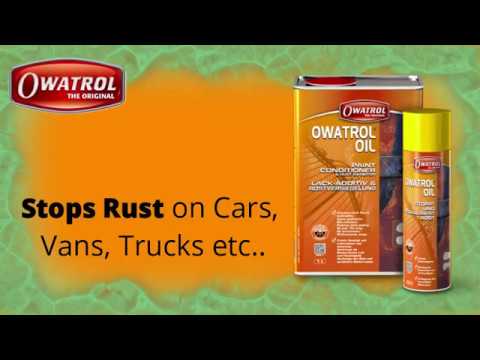 Rust Solution For Vintage Tractors And Machinery
8 days
357 views
other, Dublin
If you are into restoration of tractors, machinery etc, read on.. You may have heard about it already from one of the lads in the local club - maybe not. It is a proven, common sense solution for the age old problem of rust. Called Owatrol Oil, and pronounced O~WA~TROL, it is an extremely "wet" drying oil. When applied to rusted metal, it penetrates and soaks in deep, even into the deepest crevices where nothing else reaches - apart from moisture and oxygen that is! It crawls all the way in to the "good" steel at the back and at the same time drives out all trapped moisture and oxygen, AKA "Rust Food". It dries to a clear flexible membrane after 24 hours. (keeping new moisture and oxygen out) Owatrol can be over painted with any oil based paint. NOTE: If you are using regular tractor paint (oil based), you can add Owatrol Oil into the paint to obtain a 'mirror finish' with no effort. Some people like that old rusted look like on photo here on Longford based Paddy Egan's 1947 Marshall - stops rust and captures that rusted look minus the rust problem. NEW: OXID VERNIS clear top coat.. If you want to finish with two pack or cellulose, simply apply a LIGHT coat of Owatrol CIP as a barrier coat. If you're looking for a silvery finish, check out Owatrol RA85 Aluminium. Superb adhesion. Lasts for years. Great for trailer wheels. Available NOW in several sizes: 500ml, 1L, 300ml Aerosol, 1 L (priced here] 5L €89 - vat Available NOW on-line at www.owatrol.ie Oh... and considering the fact that you will have many challenges loosening seized up or tight nuts, cables, etc - ask for TRANSYL, (one of our other ads) made by the same people Owatrol. Ask your local motor factor or engineering supplies outlet. If they don't have it - call us. Useful detailed article on Igoe site - Copy the following link into your browser: http://www.igoe.ie/articles/read.html?id=33 We're happy to answer ANY questions you might have by phone.
View Our Shop
email Verified
phone Verified
identity Not Verified
Avg. Response Rate
50%
Location
Dublin
Donedealing since
2012
Active Ads
83
Lifetime Ads
162
Help build a safer community
Our commitment towards building trust
Learn More
Legal
DoneDeal.ie is not responsible for the advertised goods. It is illegal to use the contact information for commercial purposes.
Verified:
email
phone
identity
Tips and Guides
Be informed, read our advice if you get unwanted calls