Seller
Dublin
Verified Private Seller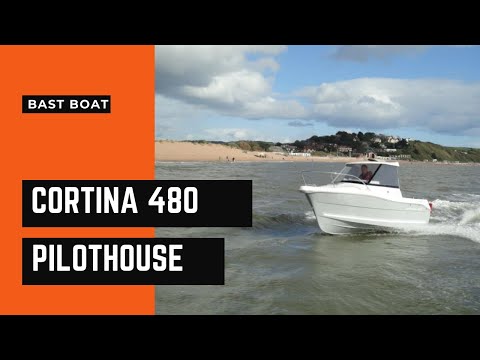 2021 Pilothouse 16ft + New engine Honda BF50
3 days
490 views
South County, Dublin
‼️ The last boat at the old lower price ‼️ 👉 Due to the growing prices of production materials, subsequent boats will be more expensive 👈 👌2021 Pilothouse 480/16ft (2 Years Warranty) 👌 ✅ 2021 NEW - Honda BF50 LRTZ (5 Years Warranty) System Power Trim & Tilt ✅ NEW- Chartplotter Lawrence Hook Reveal 7' Fishfinder & TripleShot Transducer Side Scan, DownScan + Discover Chart UK & Ireland Overall ✅ NEW -Electric Anchor Winch - TRAC Seaside 40 AutoDeploy Gen.3 ✅ NEW -Hydraulic power assistance steering MaviMare Up to 150BHP ✅ EVA TEAK DECKING ✅ New bulge pump ✅ Navigation lighting ✅ Houdini Hatch 340mm x 210mm ✅ Price without a trailer -€24.000 ✅ Complete with trailer - €25.000 Length: 4.8m                                                             Beam: 2.09 m Freeboard: 26inches               
 Maximum engine size:60 HP                                                                Design Category: C                     Height on trailer (approx) 2.8M   Cabin measurements Max length 200 cm. Max width 180 cm.
Height from floor 125 cm.
 Height from mattress 95 cm.
Seller
Dublin
Verified Private Seller
View All Ads
email Verified
phone Verified
identity Verified
Avg. Response Rate
90%
Location
Dublin
Donedealing since
2013
Active Ads
4
Lifetime Ads
112
Help build a safer community
Our commitment towards building trust
Learn More
Legal
DoneDeal.ie is not responsible for the advertised goods. It is illegal to use the contact information for commercial purposes.
Seller
Dublin
Verified Private Seller
Verified:
email
phone
identity
Tips and Guides
Be informed, read our advice if you get unwanted calls